The ABBA Generation tickets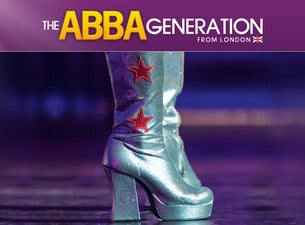 The "Queens of Dance" will transport you to ABBA's unique universe. Disco music, costumes, décors and ambiance will have you going down memory lane and hopping on the dance floor to 70s hits. Come and party with the four talented ABBA artist-impersonators on stage, accompanied by two back-up singers and two musicians. Agnetha, Anni-Frid, Björn and Benny fans will be in 7th heaven!

During their Canadian tour in October 2016, the band performed 7 shows and sold over 14,000 tickets in Québec! The Abba Generation from London has played to sold-out audiences in the biggest performance halls in England, Belgium and ten other European countries.
7 events for The ABBA Generation
7 Events