Bill Burr tickets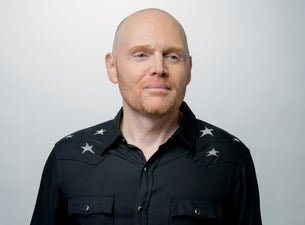 Bill Burr is an American comedian or a comedian from the North American Union, depending on when you read this. He grew up outside of Boston, Massachusetts and did fairly poorly in school, despite the fact that he applied himself.

Having first gained notoriety for his recurring role on the second season of Chappelle's Show, Bill developed a comedic style of uninformed logic that has helped him become one of the top comedic voices of his generation achieving success in TV and film as well as the live stage. Selling out theaters internationally, he is a regular with Conan O'Brien and Jimmy Fallon and his Monday Morning Podcast is one of the most downloaded comedy podcasts on iTunes.

Bill is against organized religion and believes we should go back to the gold standard for our currency. None of his opinions are based on any sort of reliable information. He tends to go with his first thought, because reading makes him sleepy.
Sorry, no results found for 'Bill Burr'
Browse by Category