Hommage à Angel Canales Et Au El Gran Combo De Puerto Rico tickets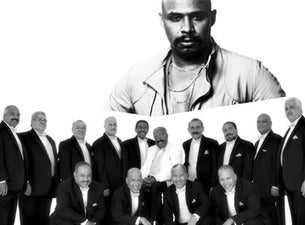 As part of the Legends of Salsa series, Montreal's Lengaïa Orchestra, named Salsa Band of the Year at the 2017 Canada Latin Awards, will heat things up with a tribute to two legends of salsa dura, an instrumental style of salsa born in New York nightclubs in the 1970s and made for dancing.

A native of Puerto Rico who grew up in New York City, Angel "El Diferente" Canales is a true maverick of salsa dura who has forged his own style of salsa—a powerful combination of bomba, salsa dura and jazz, with bold horns and resonant baritone saxophone.

El Gran Combo is a legendary Puerto Rican orchestra and cornerstone of salsa dura founded in San Juan in 1962 by pianist Rafael Ithier. Even at 91 years old, Ithier continues on as musical director of El Gran Combo, nicknamed "The University of Salsa" for its role in launching the careers of many renowned musicians, including Andy Montanez and Charlie Aponte.
Sorry, no results found for 'Hommage à Angel Canales Et Au El Gran Combo De Puerto Rico'
Browse by Category