L'alto dans toute sa splendeur tickets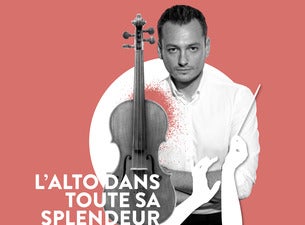 Maxim Rysanov, guest conductor and viola

P.I. Tchaïkovski : Andante cantabile
D. Tabakova : Suite in Old Style for viola, strings and harpsichord
B. Britten : Variations sur un thème de Frank Bridge, op. 10

I Musici is delighted to present the Montreal debut of a rising star of the international classical scene: Maxim Rysanov. A Briton of Ukrainian origin, Rysanov is not only recognized for his gorgeous viola playing, he is also a charismatic orchestra conductor in his own right. It's in this dual role that you will see and hear him with I Musici, in a program reflecting his twin upbringing, British and Slavic.
Sorry, no results found for 'L'alto dans toute sa splendeur'
Browse by Category