Nicola Ciccone tickets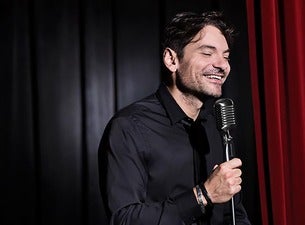 NICOLA CICCONE sings Les Immortelles 20 great songs – 20 great classics

In a loving tribute to words and great melodies, Nicola Ciccone presents a whole new show filled with the most beautiful texts and melodies in French and Québec song. Along with experienced musicians, he interprets the best of Brel, Vigneault, Ferré, Piaf and many others with the sensitivity that only a writer-composer can express: C'est beau la vie, Ne me quitte pas, Je vais t'aimer, L'essentiel, Avec le temps, Ils s'aiment, Le temps d'une chanson, Hier encore, Les feuilles mortes, Mon manège à moi, Le doux chagrin, Aimons-nous and many others. It's simply the soundtrack of your life. Don't miss it!
Sorry, no results found for 'Nicola Ciccone'
Browse by Category