Soul Motown Funk & Groove !
Soul Motown Funk & Groove ! tickets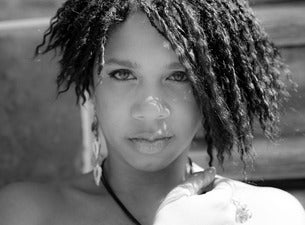 Whenever Marie-Christine performs at Le Balcon, our guests flood the dance floor! This time she's back with a single purpose: bringing down the house with a set of soul and Motown hits that is funky beyond belief! Her powerful, captivating, and jazzy voice might sound familiar to you: the renowned vocalist has featured on albums by Garou, Daniel Bélanger, Ginette Reno and Lionel Richie. A talented and dynamic performer, she was chosen to tour with DJ Champion for two years as a replacement for the great Betty Bonifassi. Accompanied by musicians Joel Campbell on keyboard, Max Sansalone on drums, Alexandre Lapointe on bass, and Jean-Sébastien Chouinard on guitar, the singer will unleash a whirlwind of hits from the past decades that will make you want to move and groove. Get ready for a maelstrom of rhythm and soul featuring James Brown, Chaka Khan, Jackson Five, Michael Jackson, Earth Wind & Fire, Aretha Franklin, and many more. Hold on tight—the entire room will be dancing up a storm!
Sorry, no results found for 'Soul Motown Funk & Groove !'
Browse by Category