The nut job live & friends tickets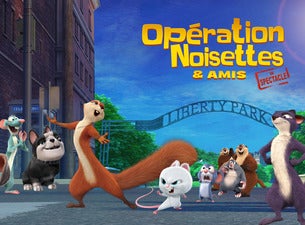 The Nut Job Live & Friends! is a completely original live entertainment spectacular where the global animation film sensation 'The Nut Job' meets the creators of 'Cirque du Soleil'.

The Original Concept, Book, Music and Lyrics have been created by Ella Louise Allaire & Martin Lord Ferguson, the creative force behind many smash hits such as Ice Age Live! A Mammoth Adventure.

This new musical comedy will have the same beloved characters of The Nut Job and The Nut Job 2 brought to life on stage! With a brand new story and characters, live dancing, singing, acrobatics, magic, original songs, 3D animations, puppetry, comedy and more! The Nut Job Live & Friends! is sure to thrill audiences of all ages.
Sorry, no results found for 'The nut job live & friends'
Browse by Category